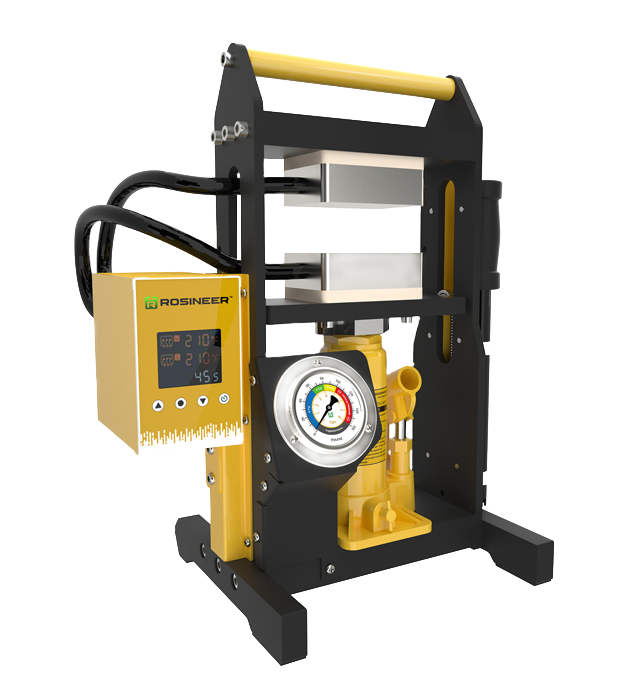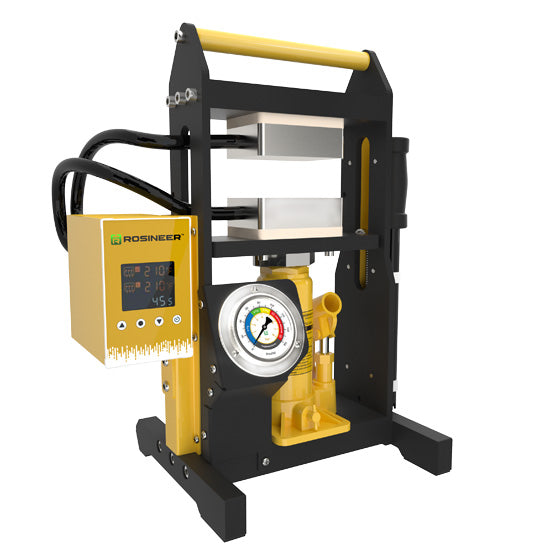 Pressure Control
If maintaining precise pressure is a prerogative to you, then using our newest Mighty-5 machine would be the best option. This press is equipped with a pressure gauge that not only displays live pressure but also shows suggested pressure ranges for the amount of material at hand. Similarly to the SWING press, the Mighty-5 comes with a built-in DripTek functionality.
Rosineer GRIP Press
Our manual GRIP 5000+ lb rosin press is for someone who wants to have options of either permanently attach the machine to your work bench or have it assembled with portable legs for table top operations.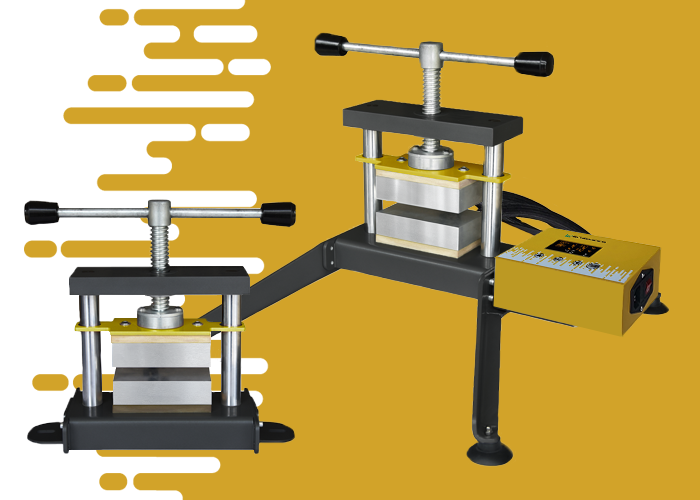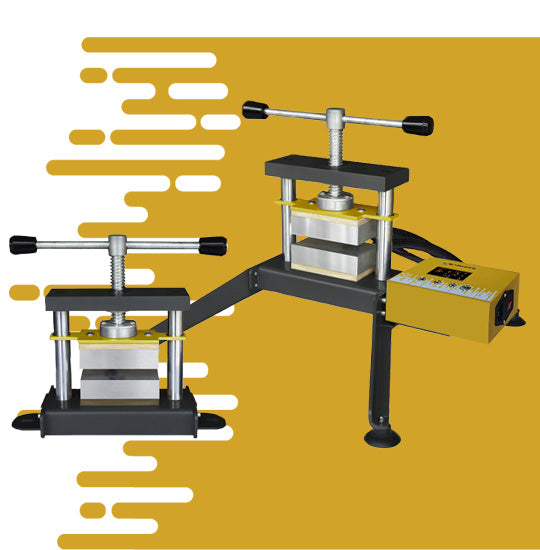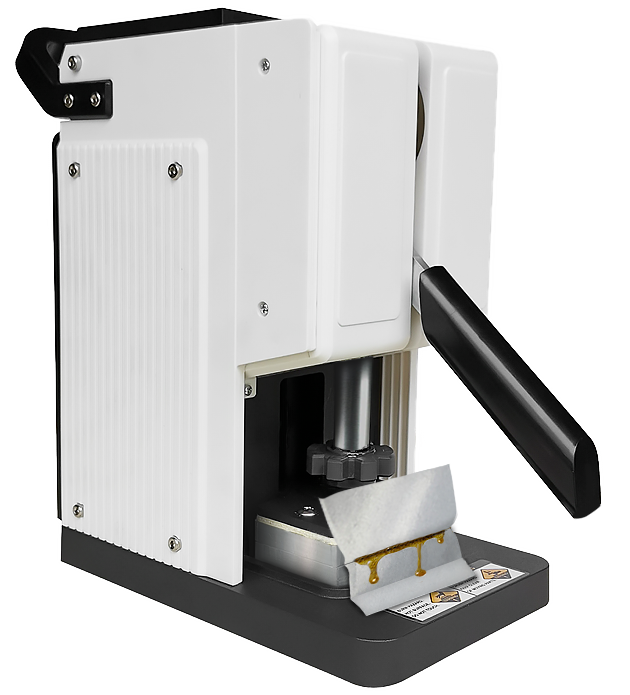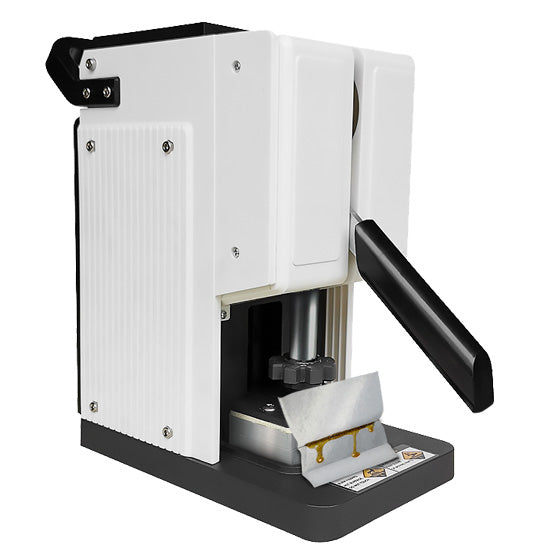 Simply the Best
Designed and built for reliable performance and stylish looks, PRESSO is sure to become your favorite appliance.
---
Comes in Four Colors
The PRESSO is available in four colors: gold yellow, dusty red, veteran green, and ivory.
---
Easily Portable
The machine weights only 12 lbs and can be easily moved around, brought to parties, and shared with friends.
---
Powerful for Small Sized Portions
The PRESSO is capable of generating 1200+ pounds of force and is ideal for individually sized portions.
---
Precision Built
The machine is equipped with a highly accurate temperature and timer control panel for production of the highest quality rosin.
About Us
Rosineer is a US engineering company that designs and builds various types of heat presses for solventless extraction industry since 2015. Our presses are affordable, reliable, and easy to operate to accommodate different skill level users.

HELPFUL PEOPLE
"My order was messed up somebody called me on the phone we straightened it up it got shipped I received it in 3 days this is a great place to do business"
—Terry Adkins
May 06, 2022
GREAT PRODUCT GREAT SERVICE
"Very good experience, customer service spot on above and beyond and the products makes gold, will do business again!!!"
AMAZING COMPANY
"Press came fairly quick it's easy to use I'm happy with my purchase would recommend and will purchase from this company in the future."
—Travis Olmstead
Apr 22, 2020
FAST SHIPPING
Blazing fast shipment/delivery! Item arrived in perfect condition. Very reliable seller! Will do business again!
WILL DO BUSINESS AGAIN!
Had an issue with the original product that was shipped and Rosineer solved the problem with no issues. Great company to do business with. A+
AWESOME!
"Wonderful Product, Fantastic Transaction"